Accueil | BDs | Links | Contact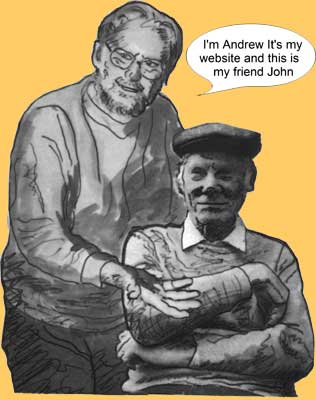 The aim of this website it to provide anyone who wants to know, young or old, with a serious, critical and thought provoking understanding of the Bible. However, a word of warning: don't let the fact that it is in the form of cartoons lead you to believe that it is a bit of juvenile spoon-feeding. I hope children as well as adults will enjoy my work but there is no denying that most people have great difficulty in understanding what the Bible is 'on about'. For to understand the Bible one has to be prepared to have one's mind broken open and eventually remade – my way of talking about the process of having one's fundamental presuppositions about life changed. This is an exercise which, paradoxically enough, requires the utmost thought, whatever age you happen to be; and it is for this reason that I have chosen to call my website The Bible for Beginners.
For a more in-depth explanation of my approach and understanding, you are invited to read my Introductory Remarks and Findings. Otherwise, head straight to the cartoons.
*In real life, John is a considerable person. Indeed without his help I would have acheived little if anything. In my cartoons however, his job is simply to raise questions and anxieties.